The 3D map allows you to see the characteristics of the landscape on your computer screen, especially in mountainous regions. Climbs and descents are visually illustrated, which offers you an excellent planning experience. If you are a komoot Premium user, you can use the 3D map view via the Route planner, as well as for the overview map of the Collections.
Note: The 3D maps are currently not available via the app, but only via the website. 
Enable 3D maps
Open the Route planner or a planned tour.
Click on the 3D button on the right side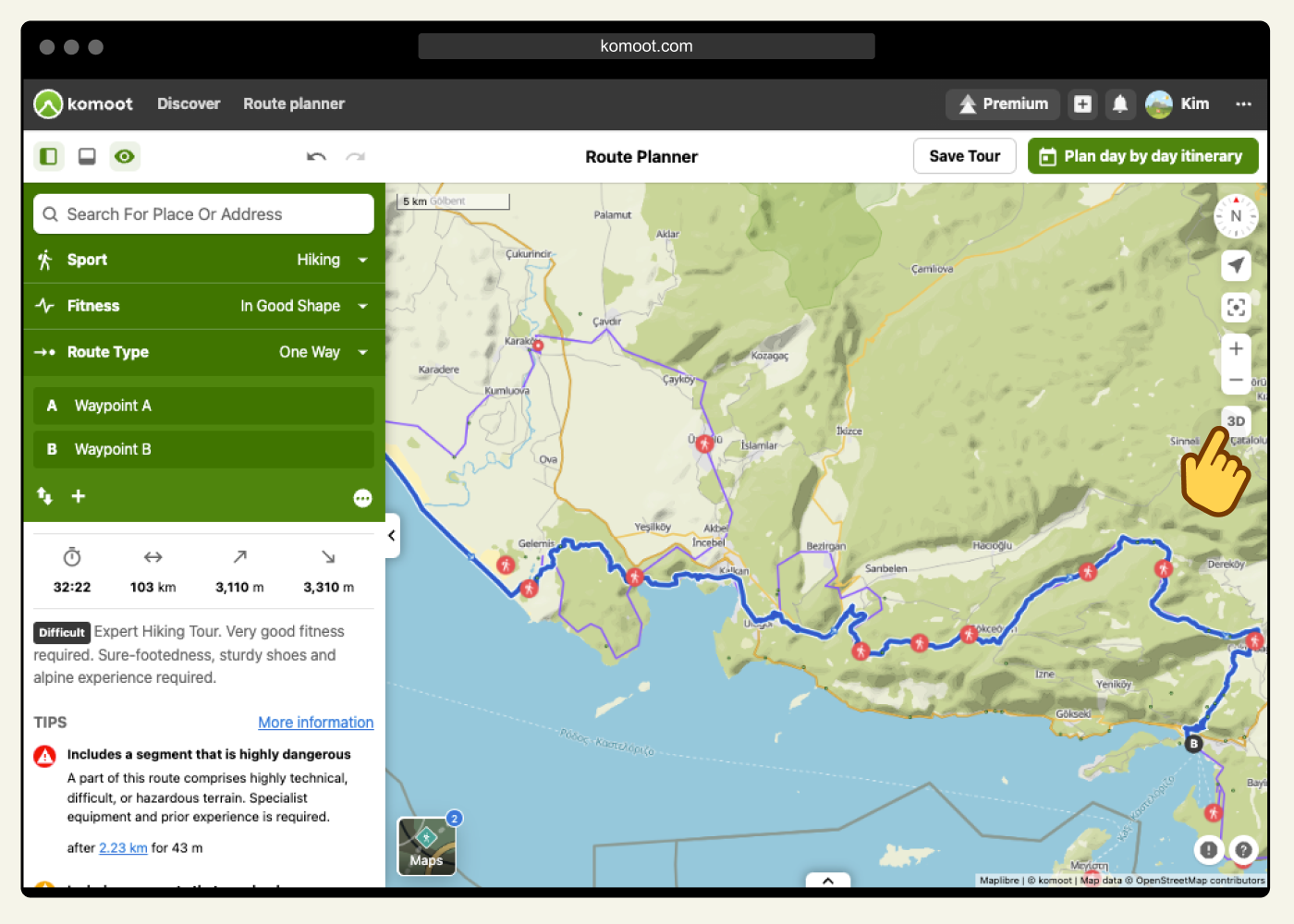 Using 3D maps
As soon as the 3D map view is activated, a function bar appears on the right side. Use the up () or down () arrow to adjust the tilt. The round arrows rotate the map to the right () or left (), giving you a full 360° picture. 
Note: The shortcut cmd + click will also rotate and tilt the map.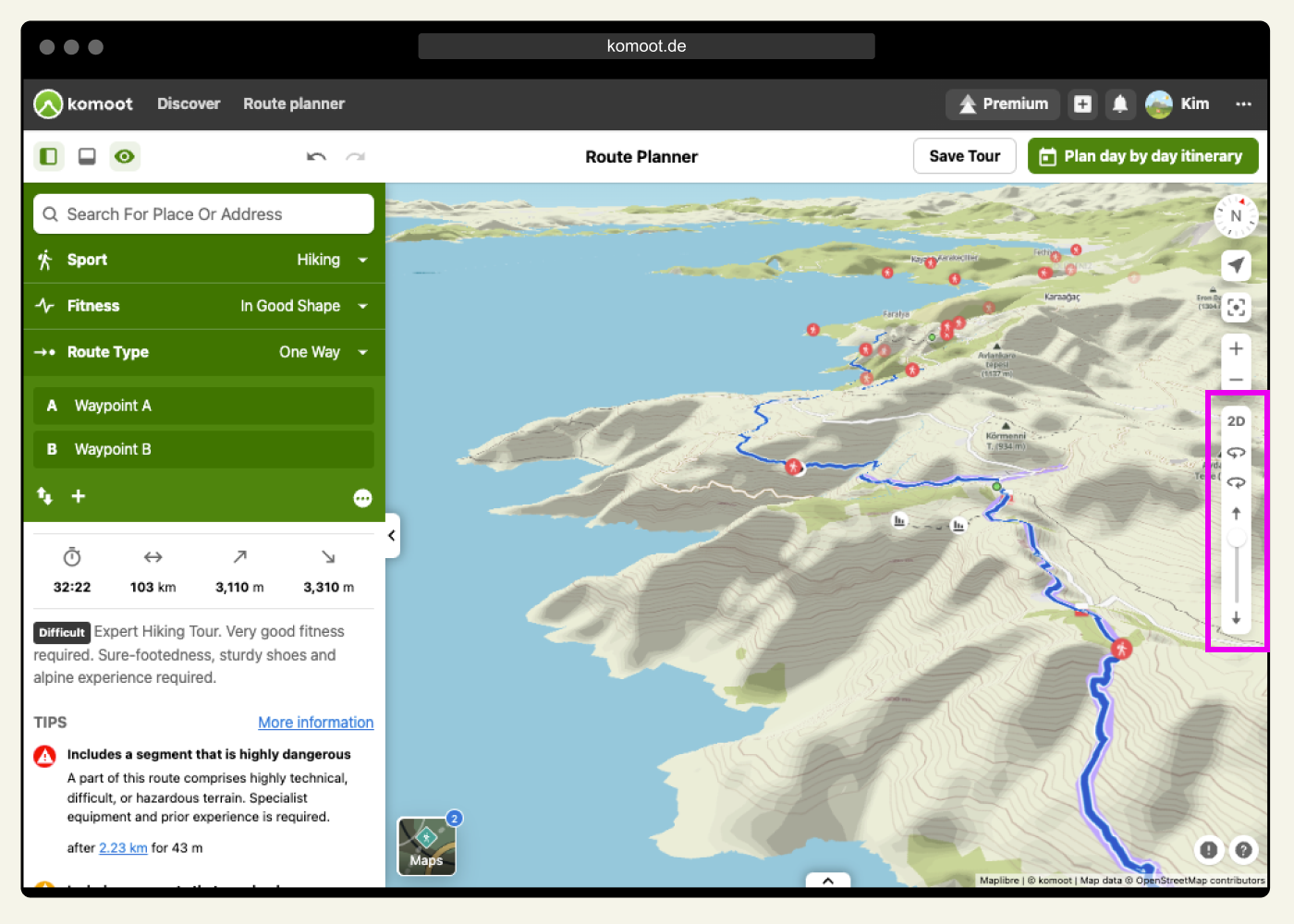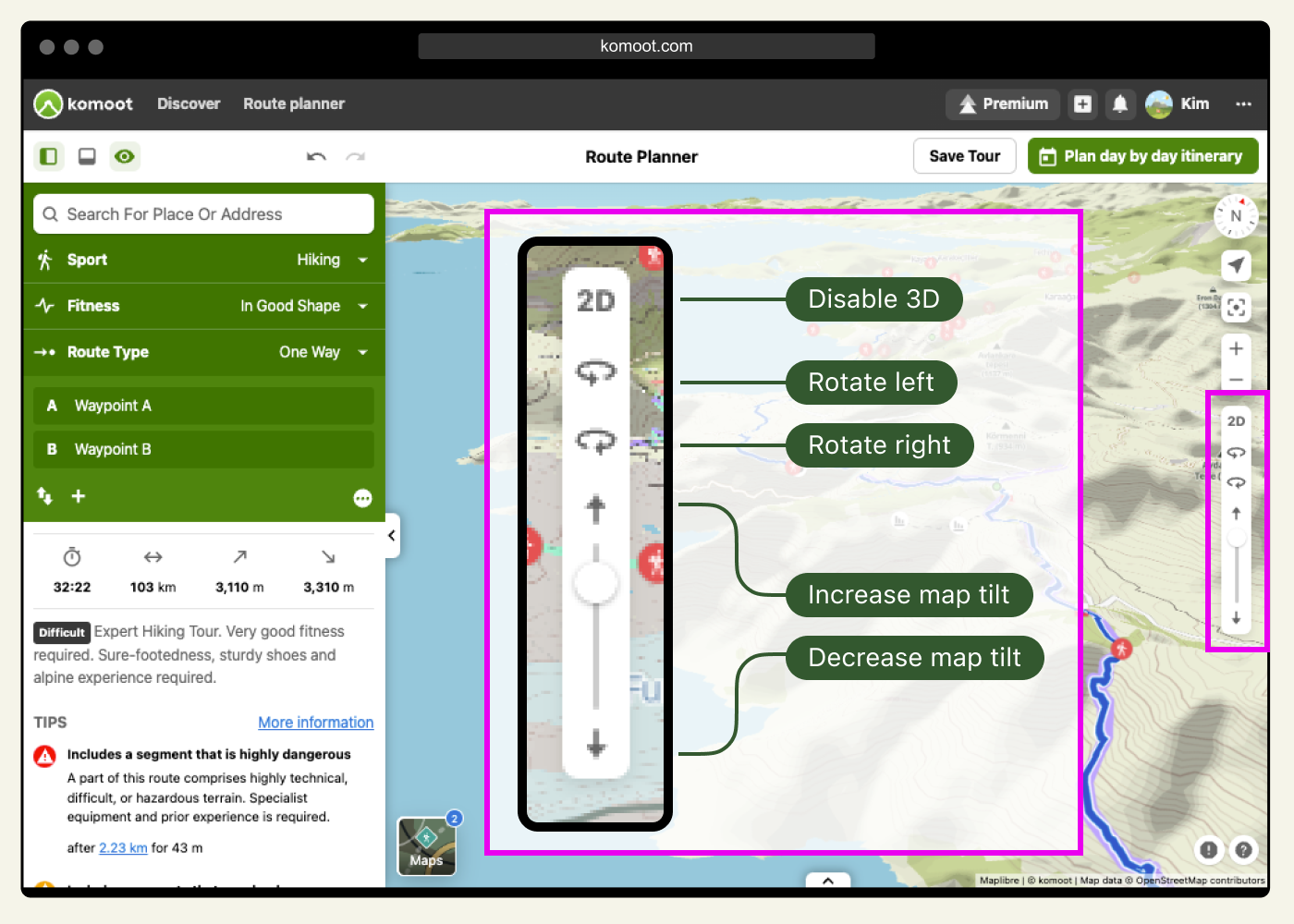 Tip: How to change the map view from the komoot map to the satellite map or how to show sport specific maps is explained in this article: The komoot map: Choose between different map layers.