The routes on komoot are marked with different colors in order to show the different classifications of streets. Below you find komoot's legend which explains the color code and the signification of the different types of streets.
Tip: You can find the legend on our website in the route planner by clicking the questionmark-icon () in the lower right corner.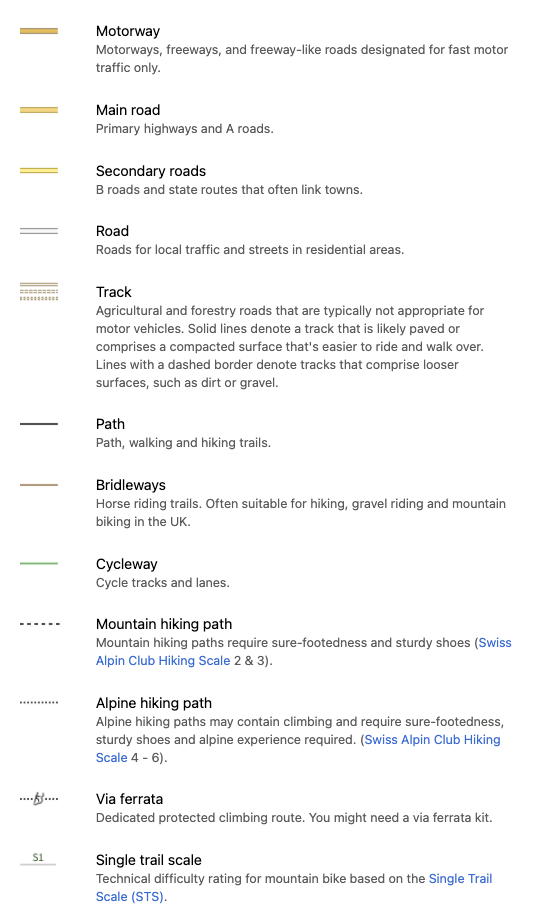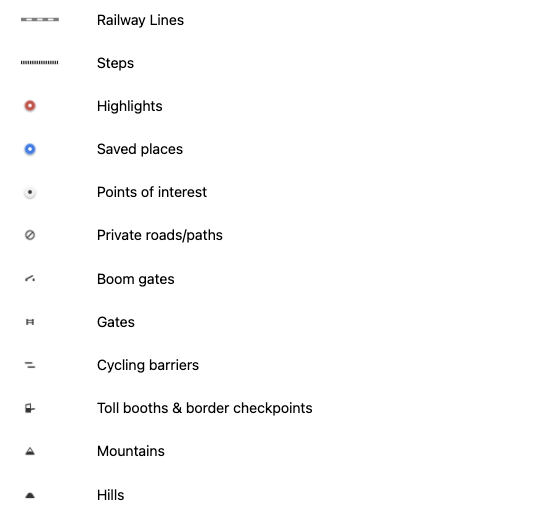 For komoot Premium
Sport-specific maps are Premium features that allow you to enable the most relevant map for your sport. You can choose from hiking, road cycling or mountain biking maps, with each map displaying the trails and waytypes that you're going to want to be on, be that singletracks for mtb, cycling paths for rides or designated trails for hiking.