How Can I Find Friends On komoot?
Other users can find you using the search bar on our website. Tap on the "more" icon (icon with the three dots) on the top right to see the feature "Find Friends".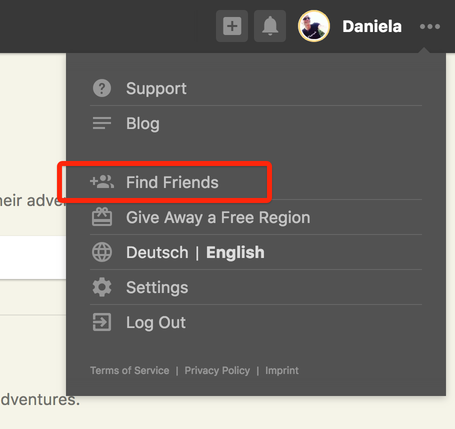 Here you can search for other komoot users by entering their display name. If it is made up of two words it is always best to put it in quotation marks for the search. The real names and mail addresses of your friends are private and will only show up if the user saved their real name as display name in their profile.
If the profile does not show up in the search results, it is possible that your friend opted out of being searchable. It is possible to send a direct link to the profile, if the other prefers that. 
If you found who you are looking for and want to follow that user just go to his or her profile and click "follow". You can find more information about Managing your followers and Profile visibility here.